Ok, I sitll love my newer sig! And will continue to wear for weeks....But I was wonderin' if some one (or some people) could make me the following sigs. I am doing what Hart did, just with a different style!
Ok, for the first one I would like this pic
and this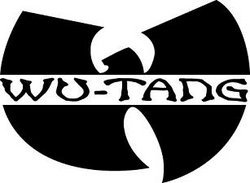 with these hooded guys is the middle
saying
"Cash
Rules
Everything
Around
me"
With kinda a dirty acient Kung-fu look! Thanks
Then one of Dr.Dre
And maybe have kinda of a like a tribute saying "The starter"
Ok Last one!
As the background, and with this guy like Transperent
Saying "Just trying to see old age, so he rolled with a loaded, gauge ode to road rage" This one should have kinda of like a smoggy look due to the background! Thanks, a million to those who even wanna try!
IF the pictures are too large I can find smaller ones!
Also can you make one for here and one that doesn't really have size limits, just nto huge!