this is the thread for the gals who aren't the obvious beauty queens. They're not on the top anything list.
But they ARE on YOUR list.
Seriously. No "grandma from Beverly Hillbillies" image jokes (even if it may be true lush). No girls that were or are gonna be posted on the previous threads.
Here's some examples.
Cheryl Hines. I dunno. Even though she's closer to my age than my parents, she still has a milf quality.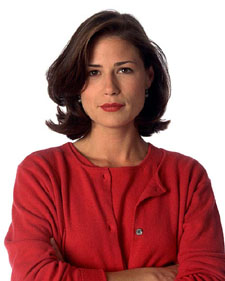 Maura Tierney. News Radio, ER, doesn't matter. Mega-crush. Always. TLF baby.
Markie Post. If I had a time machine, I'd go back to 1987 and hit that. I heard she's available now.....what? too soon?
More NBC starlets of the past...Crystal Bernard. Rawr. Wings.
Jenna Fischer. This is debatable since she obviously cleans up nice. Wow I'm on an NBC kick.