Opening Round Match Up featuring #12 seed The Eagles vs. #53 seed Talking Heads. Voting ends Wed. at 10am EST.
The Eagles
The Eagles were formed in 1971 in Los Angeles. The Eagles were incredibly popular across the states recording several #1 hits. The band split up in 1982 claiming that "Hell would freeze over" before they reunited. Apparently it did in 1994 when the group reformed and went on the "Hell Freezes Over" tour. Hotel California is their most well known work and still wildly popular today. Hit songs include "Desperado", "Victim of Love", "Hotel California", "New Kid In Town", "Witchy Woman" and many more.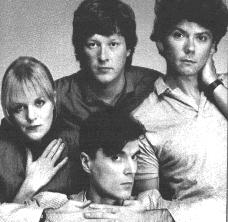 Talking Heads
Talking Heads were an American rock band existing between 1974 and 1991, composed of David Byrne, Chris Frantz, Tina Weymouth, and Jerry Harrison. Talking Heads married punk rock sensibilities with poppy sounds, clipped funk, art school intellectualism, and later, world music. In David Byrne, they had one of the most distinctive front men of the period; they remained popular during their lifetime, and their concert film Stop Making Sense (which was made at the Pantages Theater in Hollywood, and directed by Jonathan Demme) is widely acclaimed as one of the finest examples of the genre. Hit songs include, "Psycho Killer," "Take Me to the River," "Once in a Lifetime," "Road to Nowhere," "And She Was" and "Burning Down the House." The band last played together March 18, 2002 at the ceremony of their induction into the Rock and Roll Hall of Fame.