For the past couple weeks, my 8 year old has been in a play version of The Lion, The Witch, and the Wardrobe. It's her second play, her first with lines including a cast favorite, "Shut up, you toad!" She also has the responsibility of the jingle bells that announce the arrival of the Ice Queen and Father Christmas. She's done pretty dang awesome if I do say so myself.
This picture was taken the last dress rehearsal before the show opened. (On a side note, I was up until 3am that night helping finish the set.)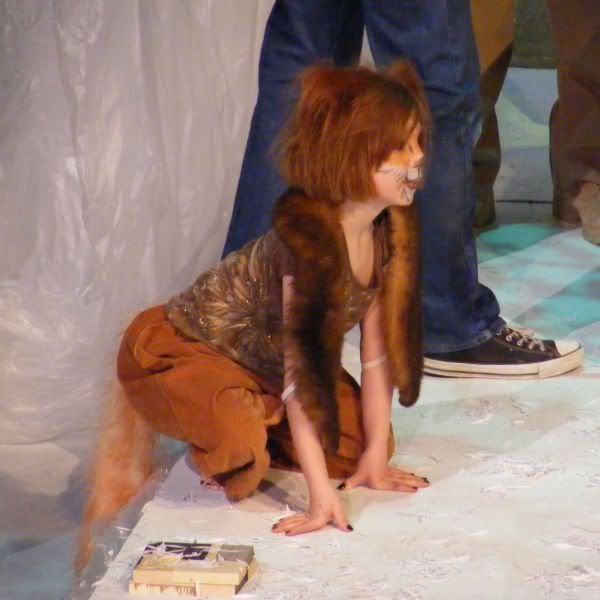 BTW, she's a fox in the play.