I'm getting ready to invest 500 plus beans in a "Specialized" Mountain Bike. Any bicylce enthusiasts here mountain or otherwise? If so, what's your rig?
I'm getting a Specialized Hardrock Sport Disc. From what I hear it's a great bike for the price.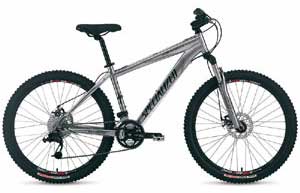 It's amazing how expensive good bikes are.