ATTENTION:
Remember your vote does not have to be based solely on the pic provided. This is not a hottest pic contest, feel free to Google the girls names if you dont know who they are or for more material. Also due to Cafe members campagining for their favorites people may want to scan the thread for more info or pics on the contestants before voting.
Thank you,
The Management
Name: Elisha Cuthbert
Occupation: Actress
Claim to Fame: Short film career includes notable films Love Actually (where her character's name was "American Goddess Carol-Anne") and The Girl Next Door, for which she was single-handedly responsible for the use of 17 tissue boxes at Tiki's house in one week.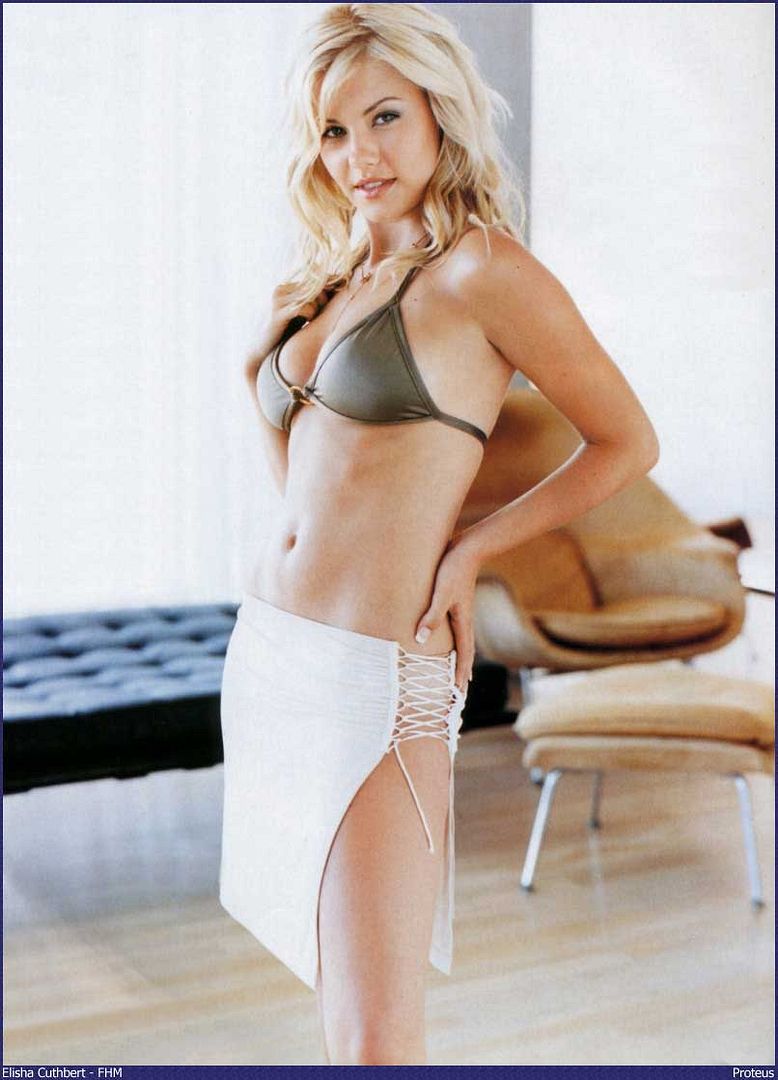 VS
Name: Marzia Prince
Occupation: Fitness Model
Claim to Fame: Pictures of her buns in swimsuits. Also invented the spork. Marzia has been claimed to be responsible for 173 automobile accidents in her native town of Dallas, TX where police have politely requested that she no longer walk downtown while wearing a skirt.