ok, here's my documentation of what i have done to come out with this sig:

here is the step-by-step tutorial.
1. Create new psd file 400 x 100 pixels in size
2. Set foreground color to red and background color to white;
Apply cloud render. Here is what i have:
3. Prepare your player render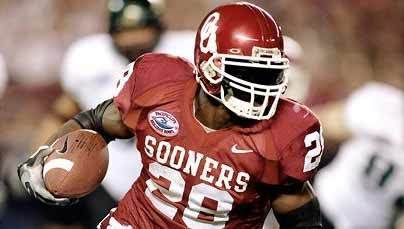 Make a duplicate of this as you will need the original to play around with for the background.
4. Make a clean cut-out then drag it to your psd canvass.

5. Make 3 duplicate copies of the main render
Set the blending option for the 1st duplicate layer to screen;
Set the blending option for the 2nd duplicate layer setting to soft light.
Set this 3 layers to invisible mode.
6. Go back to your layer where you have the cloud render.
Add a new layer.
Go to your original player render then drag this to your canvass such that this will become your 2nd layer. Make 2 duplicates of this too.
Now click on the smudge icon and select brush #60 - set the diameter to 46. Go to the original layer 2 and smudge the left and right side.
More or less, the image would appear like this:

7. Go to the duplicate layer then set the blending option to soft light. Smudge again. Here is the outcome of my smudging:
8. Go to the next (2nd) duplicate layer. Make sure the blending option is normal then apply a radial blur effect.
Blur method = spin
Blur amount = 50
Here is what i have:

Note: I did some smudging on the right side.
9. For the next top layer, grab the AP main photo again into your canvass.
Go to filter then apply motion blur with the following settings:
angle = 0
distance = 58
here is what i have:
then set the blending option for this layer to normal or to soft light depending on your preferred effects.
10. Now go to layers where you have the 3 cut-out renders and make them visible. So at this point, we now have this initial sig image:
For normal setting:

For soft light setting:

Now we proceed to applying the basic special effects:
11. Make a duplicate of the last cut player render then set the blending option to overlay.
Pick brush #17, set diameter to 52.
Make sure your brush color = white
Apply the brush on the some parts of the uniform.
Then i applied another brush (brush #39) and brushed on the left side and right bottom part of the sig.
Here is what i have at this point:

12. I added another layer then applied brush #134 then applied a special effect on this:
(sorry i forgot to take note what specific effect i chose
)
13. Pick the eraser and erase portions of the last rendered effect.
Move it to the position which you think would give a good effect.
my outcome:

14. The last couple of layers were for the text.
text font = Asrafel and arial
Just played around with the shadows and blending option.
15. Merge all the layers then apply your desired borders.
16. BTW, For the 1st sig version, i applied curves:
Settings: input = 41 and output = 84
End of Tutorial....
Hope some of you could easily follow this tutorial.
Pls post your sig outcome here if ever you tried this out.