Ok, here's my team and how I played them week 2.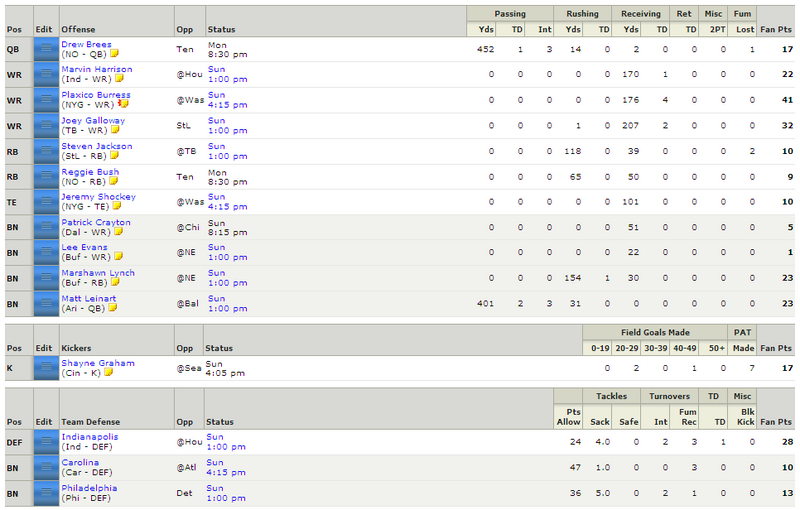 Now, I understand that Reggie Bush is having a bummer season so far... also, Steven Jackson isn't doing so hot. So there goes my RBs, and what should be the bulk of my points. Should put Lynch in now? This is why I've been loosing I'm guessing.
Now, Brees... he's not doing super hot, but I think he'll be fine. Am I wrong?
And lastly defense... I picked up Indy and they've been doing better than Carolina and Philly. I know I should dump one of them... who should it be?
Any other suggestions or players I should pick up?
Thanks.