I posted a while back that Shannon and I just became first time home owners, it's a modest home but we love it. Anyway here's a few before and after pics that I finally got around to uploading. I failed to take any pics of the bedrooms, office, bathroom, laundry room, or garage. But here's a few of the front of the house, backyard, and the livingroom and kitchen.
Front of the house before/after(didn't do a whole lot here, pretty much just painted the trim.)
Livingroom before/after shots(we did a lot here, that orange was just awful. Being a Duck I could not have an orange livingroom.
New paint, floating bookcases, new fixtures, I only took one before pic.)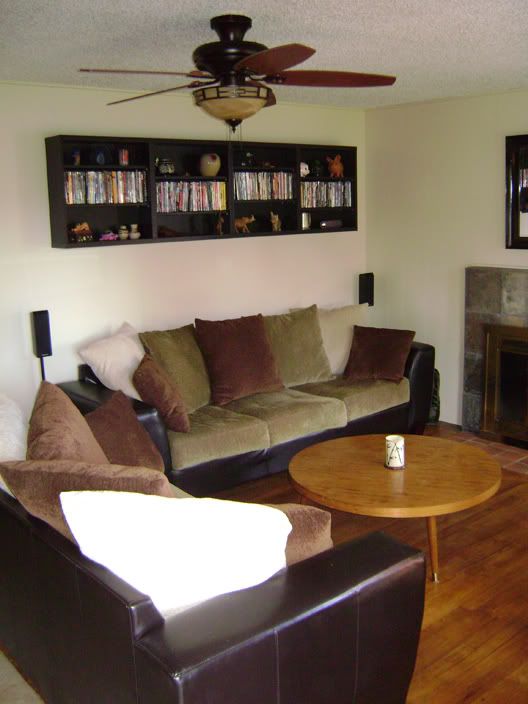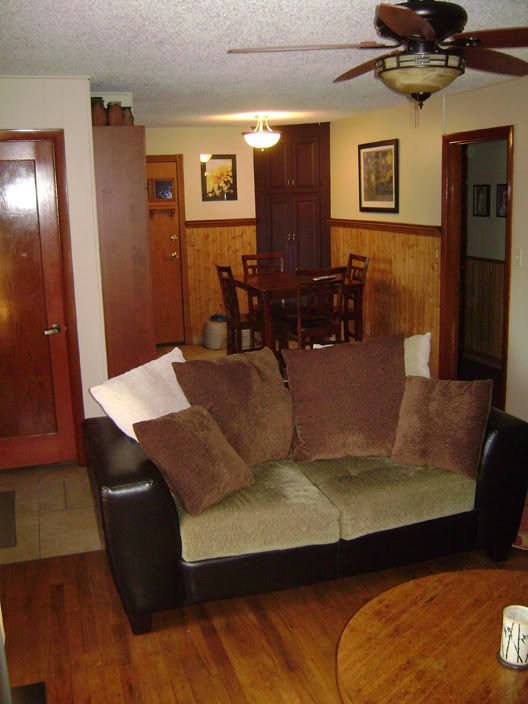 Kitchen before/after(again with the orange! Oh and they did an awful job, there was orange paint EVERYWHERE. It was on the counters, trim, fixtures, windows, floor...they didn't even bother taking the switch plate covers off before they painted.
Anyway, fresh paint, new appliances, new fixtures etc.
)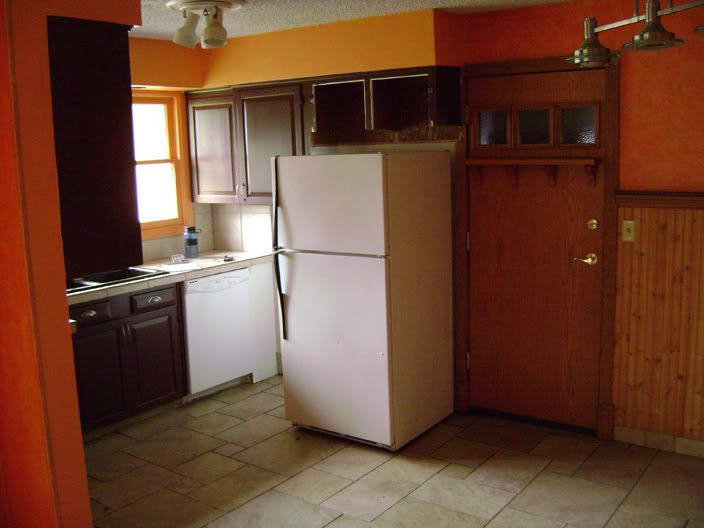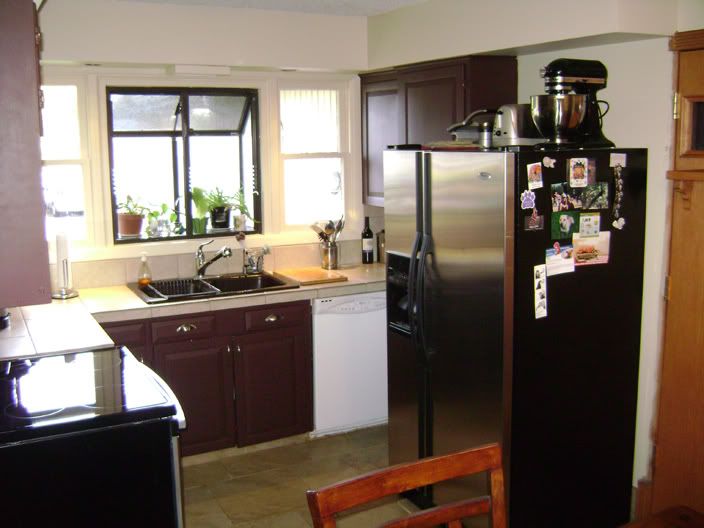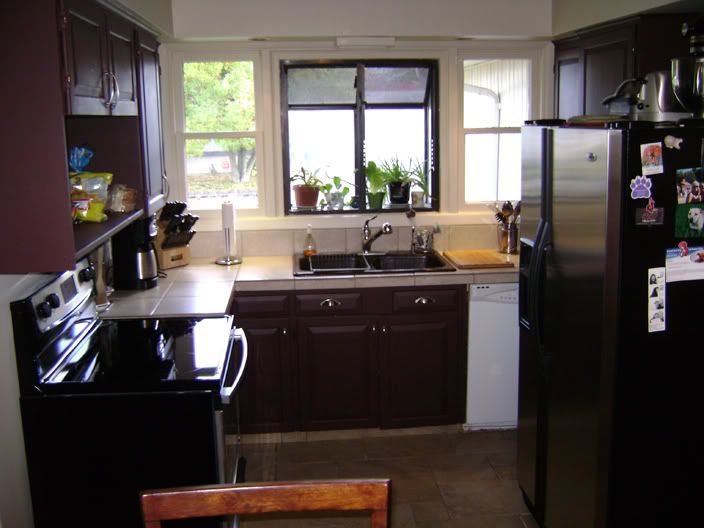 Here's just a shot of the small dining area.
Backyard before/after(cleaned and resealed the deck, painted trim and whatnot.)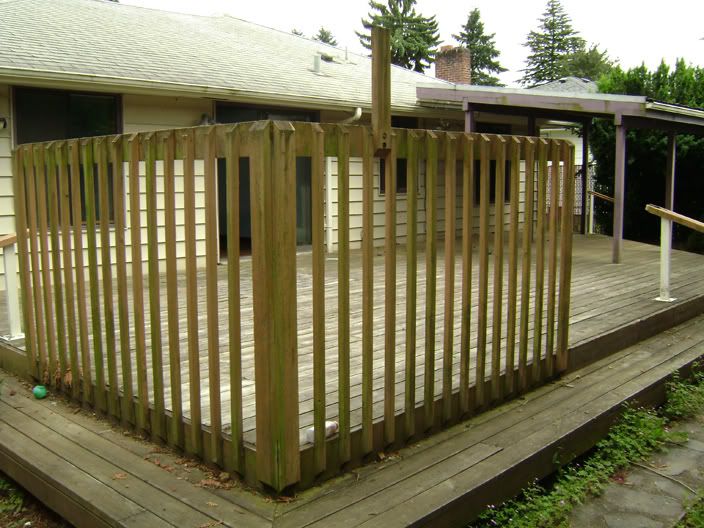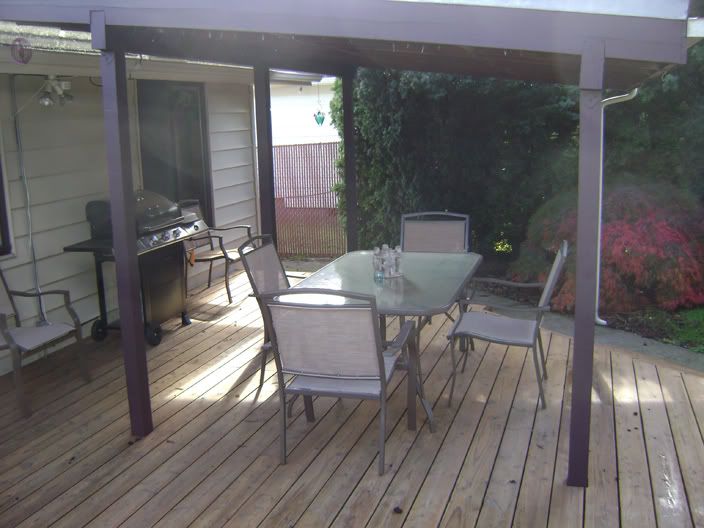 And here's a couple shots of my bar in progress out in the back "cabana."