I just wanted to wish you all a safe and Happy Halloween. If you go out and party please have a DD, there are little kids out there wandering the streets so be careful regardless.
Halloween sugar cookies...Mr. and Mrs. Metroid style!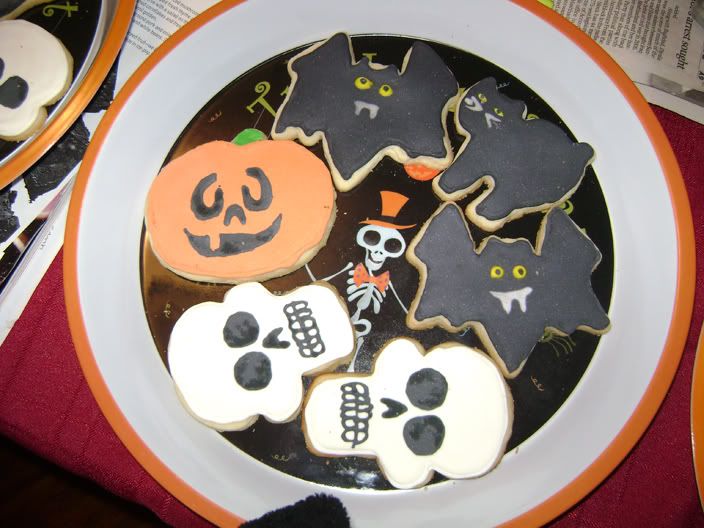 Shannon mid pumpkin carving, pondering which awesome carving technique she should use next.
Mass of pumpkins!
Can you guess which one I made?