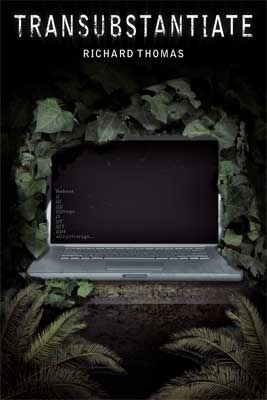 Hey guys,
I do hang out here, but I mostly lurk these days, been so busy with my MFA and writing. I wanted to post this up in case any of you are interested.
My debut novel, a neo-noir thriller called
Transubstantiate
, will be out on 6.18.10, and pre-order starts tomorrow. It's a mix of
Lost, The Truman Show
and
The Prisoner
.
I've been writing my butt off for the last three years, and have published over 20 short stories, won at contest at ChiZine Publications, and have a story coming out in the Cemetery Dance anthology
Shivers VI
in May. CD publishes people like Stephen King, Peter Straub, Ray Bradbury, etc.
If this sounds interesting, you can check out the site at
http://www.transubstantiate.net
where you can read a sample chapter, the synopsis, and also join the Facebook group, where we are 800 strong and growing. Join the fun and spread the word, if this is something that sounds cool to you.
Thanks,
Richard
http://www.transubstantiate.net
http://www.whatdoesnotkillme.com