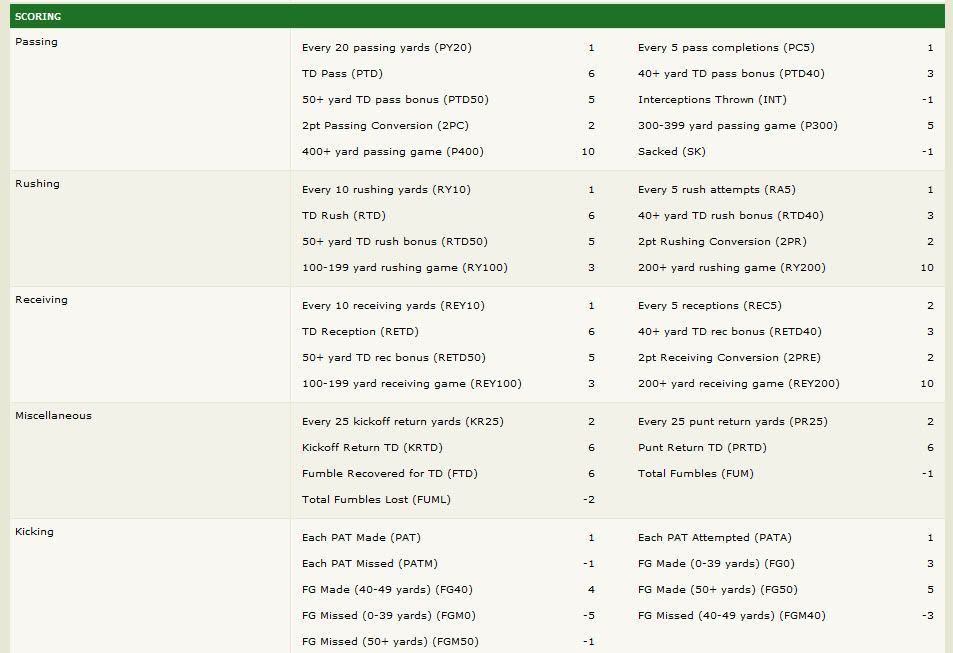 That's the scoring of this 14 team keeper league. Also has idp and defense, but they aren't worth keeping in this league.
QB
RB (2)
Flex wr/rb
WR (2)
Flex wr/te
OP
Players:
Josh Freeman
Jay Cutler
Matthew Stafford
Jahvid Best
Ryan Matthews
CJ Spiller
Frank Gore
Jonathan Stewart
Michael Crabtree
Malcom Floyd
Hakeem Nicks
Marques Colston
Michael Crabtree
Jason Witten
A QB is a must with the scoring. I'm guessing Freeman, even if I would prefer a healthy Stafford.
After that I'm not sure. Probably 2 of either Nicks, Gore, Stewart, Matthews, or Stafford.
Entering year... Gosh, 8? Last year I completely blown up my team and went with young prospects hoping to get a break out star or two. Furthest I've gotten was the championship game. Help?