I want to trade Cam Newton for a good RB.
Cam Newton is #4 overall in points in our PPR league -- I'm happy I drafted him in the 15th round of a 38 round draft.
My question is do you think these guys will bite on this trade? What else should I offer?
There are 2 guys that kinda need QB's -- we also start 2 QBs after bye weeks are finished -- as of now we start 1.
I made some images of the trades to make it easier..
Cam and a really good IDP for Adrian Peterson (willing to give up more)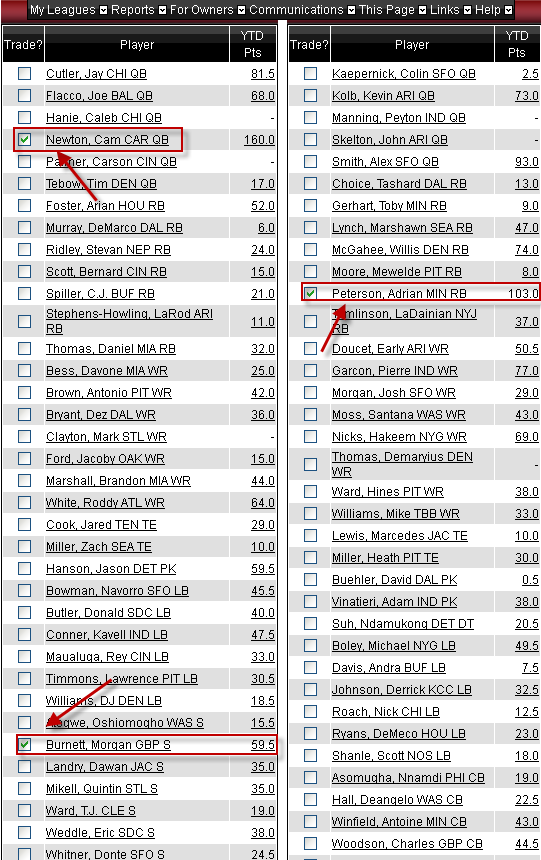 Also offered
Cam and B.Scott for Chris Johnson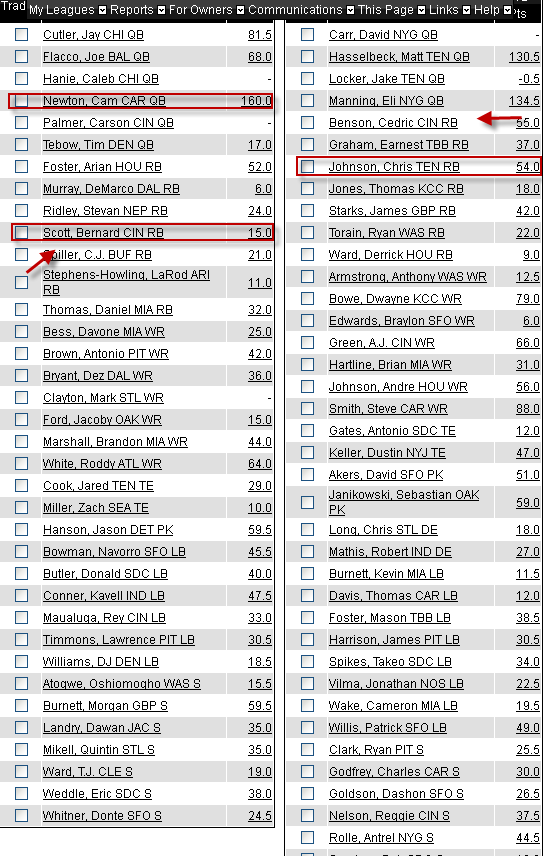 Thanks for any help... drop a link for me