We are a QB driven league for the most part. PPR/5 player Keeper
The guy has no QB (bye/injury).
Trade deadline is tomorrow.
Who can I target/Package? Player points are to the far right.
I like Patrick Willis for Palmer straight up. But maybe package Palmer wit someone to get D.Thomas?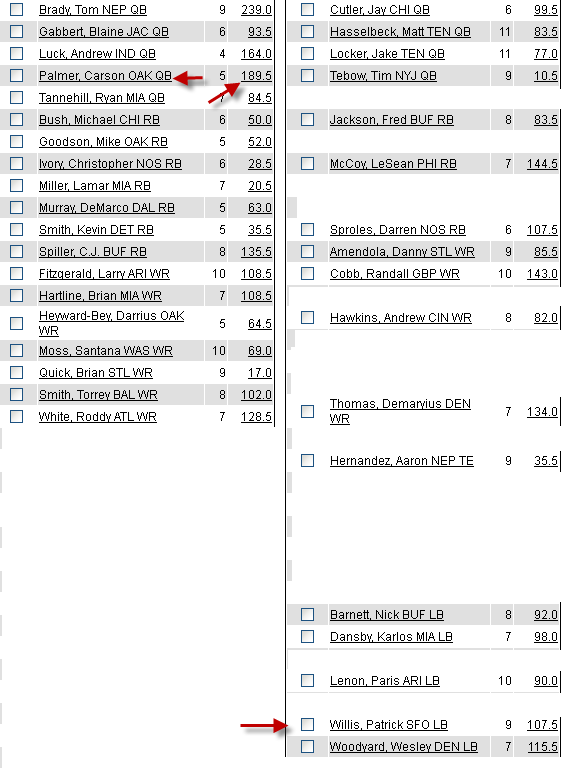 I'm already trading luck to someone else.
drop your links